"We pirates set sail for new shores into a world of adventures. Breaking out of structured obedience, preset orders and moral unities. We plunge into unpredictability, danger, excitement, dance, song and everything that strong, free, cheerful action implies. A pirate has developed her own kind of pirate life, determined by herself and no other."



Women Pirates
---



Cheng I Sao




by Tiramisu



Nemesis destroying junks in Ansons Bay in 1841.



The Nemesis was a steam-driven paddleship owned by the East India Company and took part in the Royal Navy's antipiracy operations. The superior firepower of the steamships and their ability to outmaneuver the sailing junks enabled the British commanders to wreak havoc when they cornered the pirate fleets along the South China Sea coast.

---
Background

One of the master pirates of all time, Cheng I created a powerful confederation controlling the sea lanes from Hong Kong to the Vietnamese border. Born into a family practicing piracy for many generations, Cheng fought with rebel forces in Vietnam. When he returned to China in 1801, he made himself leader of the pirates in the Kwang-tung Province.
Cheng's confederation set up permanent bases at coastal villages and on uninhabited islands. The pirates' organized squadrons devastated trading boats and fishing craft and easily captured large ocean-going junks. They plundered villages, markets, and government forts, seizing cannon and gunpowder. By 1806, virtually every Chinese vessel passing the coast paid protection money. Although Cheng's corsairs avoided large European vessels, they captured foreign sailors and held them for ransom.

Cheng died at the height of his success in 1807. One story relates that he was blown overboard and drowned in a gale. In another version, he was killed while fighting to recapture Vietnam for his former allies. His wife, Cheng I Sao, succeeded him as commander of the Red Flag Fleet and leader of the pirate confederation.

---

Examples of Chinese ransom or extortion notes from the nineteenth century. The Chinese pirates were highly organized and even bureaucratic, keeping records and drawing up contracts. Once the victim paid after receiving threats, the pirates issued protection documents. Merchants were an obvious target, but so were coastal villages that were often threatened with dire retribution if they failed to pay.

---



Mrs. Cheng (Cheng I Sao) in action, the famous woman pirate chief who took command of the federation on the South China Sea coast in 1807. She led a community of fifty thousand pirates. This fanciful depiction is from the History of the Pirates of all Nations published in 1836.

---
Mrs. Cheng
Power passed uncontested to the hands of Cheng's wife, Cheng I Sao. She had participated fully in her husband's piracy, and she had created relationships that would legitimatize her status and allow her to exercise authority.

But what ultimately secured her position at the top of the pirate hierarchy was the need of a new leader to replace her husband as the commander of the most powerful Red Flag Fleet. For this she needed a loyal man she could trust one who would have a great deal of authority in the operation of the entire fleet, and in giving orders to the other pirate leaders.

Only one person could fill this position the young captive Chang Pao. Chang Pao was a fisherman's son who had joined the pirates at age of fifteen, after being captured by Cheng I. Ultimately, Cheng I adopted Chang Pao as a son.

In 1807, when Mrs. Cheng needed a lieutenant, the twenty-one-year-old Chang Pao was a natural choice. Since he had come into the confederation as an outsider, he had developed no prior loyalties to other leaders, but had shown qualities of leadership. Mrs. Cheng and Chang Pao furthered their alliance with a relationship of their own. Within weeks they two became lovers, and later they married. Chang Pao was a flamboyant young rogue, and often dressed in a purple silk robe and black turban.

When Mrs. Cheng became leader, she issued a code of laws that added even more power to the pirate confederation. The code was short and severe. Anyone caught giving commands on his own or disobeying those of a superior was to be decapitated. It was a capital offense to pilfer from the common treasury or steal from the villagers who regularly supplied the pirates. Desertion or absence without leave resulted in a man's ear being cut off and his being paraded through his squadron. Raping female captives was also a capital offense, and if there was fornication by mutual consent, the pirate was to be beheaded and the female captive cast overboard with a weight on her legs.

Westerners often saw pirates who had violated the code flogged, put in irons, or quartered. According to one Western captive, the pirates' code was strictly enforced and violators punished with an efficiency that seemed "almost incredible."

Mrs. Cheng created the financial and military structures that were indispensable for the pirates' survival. In contrast to the petty pirates who were entirely dependent on the chance seizure of vessels at sea, the confederation was a business with sophisticated financial operations. These professionals could overpower even large oceangoing junks by force, and operated freely in the inshore waters of South China. Mrs. Cheng also led the forces in attacks on shore, plundering villages, markets, rice fields, and small forts.

The pirate confederation was so strong that for years it held power over the Chinese military along the coast. They had so reduced the defense ships of Canton as well as the government forces that the navy had to bolster its ranks by the temporary hiring of private fishing vessels. At one point, they forced five American schooners to run for safety within gunshot range of Macao. They also captured a brig belonging to a Portuguese governor, and blockaded the mouth of the Pearl River against a tribute mission from Siam.

The pirates' actions forced the Chinese government to play their last card alliances with foreigners. Finally, the East India Company equipped a ship with twenty cannons and fifty American volunteers, and set sail. At the same time, the Portuguese agreed to lease out six men-o'war to sail with the Cantonese navy for six months.

On November 19, 1809, the pirates, harbored in a bay, awoke to find themselves surrounded. The barrage lasted several hours. Thereafter, combined government and Purtuguese forces maintained a blockade meant to spell the end of the pirates.

Westerners as well as the Chinese had been unable to destroy the confederation. For all their boasts about being able to overthrow the state, the pirates did not come close. In the end, they were unable to win over any significant number of the governing elite, whose support was necessary to establish Chinese political power.

The pirate leaders of the Six Flags had such strong leaders that for over a decade they outperformed the state's ability to control the local economy. When its leaders retired, the confederation folded. Mrs. Cheng commanded an immense fleet said to include between 1,500 and 1,800 ships and 80,000 pirates. Little is known about her retirement or demise.



Women Pirates & Warriors
A series by Tiramisu
Cheng I Sao ©8/27/99
Pictures for Cheng scanned by Tira


PUBLISHED BY
Web page by Cytheria
© 8/27/99
*All rights reserved*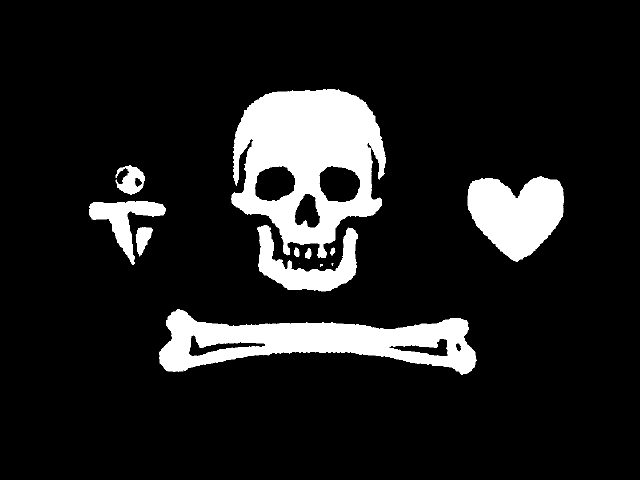 Women Pirates
---



by Tiramisu



---
'Twas a proud and stately castle in the years of long ago
When the dauntless Grace O'Malley ruled a queen in fair Mayo.
And from Bernham's lofty summit to the waves of Galway Bay
And from Castlebar to Ballintra her unconquered flag held sway.
c1798, sung in Leitrim by Mayo survivors of the Ballinamuck Battle between Franco-Irish and English forces






Book cover image from O'Brien Press
for Granuaile by Catherine Sweeney and Mary Moriarty
---

Although a surprising number of women have gone to sea on merchant ships or joined the navy disguised as men, very few women became pirates. Grace OMalley was one of the most famous of the female pirates, and her history is well-documented.

Grace was born during a violent time in Ireland, about 1530. The Gaelic way of life was one of turmoil and strife. Cattle raids and bloody battles among neighboring clans were common. The brehon system of law was still honored, and lords were entertained at magnificent feasts by bards and poets. King Henry VIII of England began his infamous Surrender and Re-Grant policy over the chaotic Ireland, which meant that Irish noblemen who submitted to English rule would be given English titles and could lawfully hold their lands. This didnt sit well with the proud Celts, and many rebelled against Henrys high-handed rule.


---
Clew Bay area, cropped from larger map of Ireland in U.of Texas Library.
---
The OMalleys had castles at Belclare and on Clare Island. Graces father was a local chieftain, a descendant of an ancient Irish family which for centuries had ruled the area around Clew Bay. The family owned galleons and three-masted caravels, and traded regularly with Scotland and Spain. Grace wanted desperately to go to sea with her father, but family discouraged her. She cut off her hair and dressed as a boy, then joined a crew sailing for Spain. Her family did not punish her when she returned, but were greatly amused an gave her the nickname of Grainne Mhaol, meaning Bald Grace. This was later shortened to Granuaile.

Granuailes family had become wealthy mainly through fishing and trade. Later in her life, she took up piracy by taking on Turkish and Spanish pirate ships and even the English fleets. Her estate grew to include a fleet of ships as well as several islands and castles on the west coast of Ireland.





Another Granuaile-related castle is Ballynahinch (Baile na h-Inse - the dwelling on the island). Nestling in the shadow of Benlettery Mountain, this castle is where she married the warlike Donal O'Flaherty in 1546. The castle is now near the site of the Ballynahinch Castle Hotel.
---

She spent her young life learning the ways of the sea. While still a child, she joined her father on trading missions overseas. Her father had instructed her to go below decks if they were ever attacked. But once, when they were returning from Spain, they were attacked by an English ship. Granuaile climbed up onto the sail rigging. Watching the battle from above, she saw an English pirate sneaking up behind her father, ready to stab him in the back. Granuaile screamed, leaping off the rigging onto the pirates back. This distracted the pirates enough for her fathers crew to regain control of the ship and defeat the pirates.


At 16, Granuaile married Donal OFlaherty, and moved to her husbands castle at Bunowen, about thirty miles south along the coast. They commanded the OFlaherty fleet of ships. After nineteen years of marriage her husband died. He had a reputation as a hot head and his temper cost him his life in a battle against a rival clan. Granuaile returned to her fathers domain and took command of the OMalley fleet. By now, she had built a reputation as a bold and fearless sea captain.


She later married Richard Burke, another local chieftain, and moved to Rockfleet Castle in County Mayo. This became the base for her seafaring operations and was her home for the remaining thirty-seven years of her life.

---
Rockfleet Castle, (Carraig-an-Cabhlaigh), also known as Carrickahowley Castle, stands at the mouth of a small inlet on the northern shores of Clew Bay by Westport. Granuaile inhabited the castle in the latter part of the 16th century.
---
Legend has it that Granuaile traveled to the Castle Rockfleet, knocked on the door and proposed marriage to Richard for a period of one year. She explained that the marriage would enable both clans to withstand the impending invasion by the English, who were slowly taking over the Irish lands around them. After one year, Granuaile said to Richard, I release you, apparently offering him the option to end the marriage. He must have fallen hard for her, because they remained married until he died seventeen years later.

Granuaile had a total of four children. She had three by Donal, two boys and one girl. Their sons were Owen and Murrough and daughter Margaret. Later, when Granuaile married Richard, they had a son, Tibbot (or Theobald of the Ships).

One story is that she gave birth to one of her sons while out to sea. The next day, the ship was attacked by Turkish pirates. Though exhausted from giving birth, she grabbed a gun, went on deck, and fought viciously with her men against the Turks, forcing their retreat.

Her sea activities became so scandalous that on March 8, 1575, an Englishman, Captain William Martin, led a force of ships and troops against her. He laid siege to Rockfleet Castle, and after eighteen days during which Granuaile turned her defense into a devastating attack Martin beat a hasty retreat. At 44, Granuaile was one of the most infamous women in Ireland.

Another story is that when she was over 60, late one night on a return from a trading mission from Spain, her ship was attacked by Turkish pirates. Granuaile grabbed her gun and raged on deck in her nightgown, her scarred face vivid and gray hair flying. The Turkish thought she was a fiend and retreated in fear!

Although Granuaile remained rebellious against the English for a long time, eventually she, to, was forced to submit even if it was only lip service. In 1577, she went to meet Sir Henry Sidney in Galway. Here is a portion of what he wrote about that meeting:


"There came to me a most famous feminine sea captain called Grany Imallye and offered her services unto me, wheresoever I would command her, with three galleys and 200 fighting men, either in Scotland or Ireland....This was a notorious woman in all the coasts of Ireland."
On her return from England, Granuaile stopped to stock up on supplies in Howth, the main port of Dublin at that time. According to the Gaelic custom, she went directly to the castle's lord, Christopher St. Lawrence, to ask for hospitality. She found the gates of the castle locked and the servants would not let her in; they said the lord was at dinner and could not be disturbed. Furious, Granuaile seized the heir of Howth on her way back to her ship and took him to Connacht. St. Lawrence traveled to Connacht personally to seek the return of his son, intending to bargain for any ransom. Granuaile scorned the offer of ransom and instead demanded of the lord that the gates of Howth never be closed to anyone asking hospitality, and that an extra place should always be set at the table. This practice in Howth continues to this day.

Granuaile's contempt for cowardice is also legendary. A tale is told of once when she was fighting the Stauntons of Kinturk Castle. In the midst of battle, her son Theobald faltered in fear and hid himself behind his mother. Granuaile's response was sharp and to the point: "Is it trying to hide behind my backside you are... the place you came from?" Humiliated, Theobald stood his ground and the Stauntons were eventually forced to surrender.

Despite her technical submission to the English, Granuaile was captured in 1577 while raiding the Earl of Desmond. Lord Justice Drury said of her:

"Grany O'Mayle, a woman that hath impudently passed the part of womanhood and been a great spoiler, and chief commander and director of thieves and murderers at sea to spoille this province, having been apprehended by the Earl of Desmond this last year, his Lordship hath now sent her to Lymrick where she remains in safe keeping."
Later, Granuaile was transferred to the dungeons of Dublin Castle to await execution but managed to use shrewd political bargaining to gain her release. Giving her promise of good behavior, Granuaile returned to Connacht.

In 1583, her husband Richard died of natural causes, leaving Granuaile in a position of great political power among the tribes. The next year, Sir Richard Bingham took over as Governor of Connacht. He was a ruthless man, determined to eradicate Gaelic customs and the whole Celtic way of life. He intended to use force to replace the Gaelic tradition with English customs. One of his main goals was to end Granuailes career once and for all. He captured Granuaile and members of her clan in 1586. The prisoners were to be executed, so he ordered a gallows to be built. Granuaile was determined to die with dignity. But at the last minute, her son-in-law, known as Devils Hook, offered himself as a hostage in exchange for Granuailes freedom. Bingham extracted a promise from Granuaile that she would never return to her rebellious ways and set her free. He also confiscated 1,000 cattle and horses and much of her fortune, forcing her into poverty.

Bingham also plotted the murder of Granuailes son, Owen, and had eighteen of Owens followers hanged without trial. Owen was murdered, stabbed twelve times by an unknown assassin, but Granuaile suspected the death was at Binghams orders. The governors cruelty inspired her to continue her rebellion against the English for the next several years.

Her son Murrough OFlaherty sided with Bingham against Granuaile at one point. Infuriated, she sailed to Murroughs town of Ballyhenchy, burned it to the ground, stole his cattle and killed the few people who resisted. Granuaile did not take personal betrayal lightly.

By the 1590's, Granuaile was penniless due to Binghams constant controlling efforts. A large rebellion against the English was brewing, and Bingham feared that Granuaile would aid the rebels. He wrote in a letter that she was, a notable traitoress and nurse to all rebellions in the province for 40 years.

Granuaile decided to try a more political approach. She wrote to Queen Elizabeth I, asking for justice in a clever bid to avoid the restrictions imposed by Bingham. Elizabeth responded by sending 18 Articles of Interrogatory, a list of questions to be answered by Granuaile. Before she could respond, Bingham arrested her son, Theobald, and her brother, Donal-na-Piopa, and imprisoned them.

That was the final straw. Granuaile set sail for London in late July of 1593, managing to avoid patrol boats and sought a personal audience with the Queen. Exactly why Elizabeth agreed to this meeting is not known, for she must have known of the Irishwomans reputation. The meeting took place in Greenwich Castle.

There is no formal record of this meeting between these two queens the most powerful woman in England and an Irish pirate. However, Granuaile impressed Elizabeth, for she ordered Bingham to release his prisoners and return her rightful inheritances. In exchange for Elizabeths help, Granuaile swore to use her strength and leadership to defend the Queen against her enemies, both on land and sea.

An interesting story about Granuailes meeting with Elizabeth is that Granuaile sneezed in the presence of the Queen, her lords and ladies. A member of the court politely handed Granuaile an expensive lace handkerchief and the Irishwoman blew her nose loudly then tossed the delicate cloth into a blazing fireplace. The court was aghast that Granuaile would be so rude, and Elizabeth scolded her, saying the handkerchief was meant as a gift and should have been put into her pocket. Granuaile responded that the Irish would never put a soiled garment into their pocket and added that they had a higher standard of cleanliness than the English. Silence descended, during which the members of court confidently expected that Elizabeth would have the rude Irishwoman executed. However, Queen Elizabeth was amused, and laughed heartily.

Bingham released Theobald and Donal but managed to avoid obeying the remainder of the Queen's instructions through inaction. He complained in a letter to Lord Burghley, "I have enlarged Grany O'Malley, her son Tibbot and brother Donell na Pipee, upon such slender sureties as they gave us, the woman urging it some importunely swering that she would elles repair presently to England."

Although Granuaile went to sea to continue the Queen's "quarrel with the world," Bingham was determined that she not return to her old ways. Contrary to the laws of the Composition, he forced Granuaile to billet an oppressive number of soldiers and ordered one of his own captains accompanied by an appropriate number of armed men to go with her on all sea voyages.

The hardships that Bingham imposed on Granuaile finally forced her to flee Munster and stay with Thomas, Earl of Ormand and an old friend. Eventually, she returned to Rockfleet. Her lands were overrun in late 1598, and in 1600 the clans Neill and ODonnel captured Connacht and almost all of Munster.

Granuaile is said to have died in Rockfleet Castle around 1603. She may have lived just long enough to learn of the defeat of her one-time friends, ONeill and ODonnel, at the battle of Kinsale. After refusing to surrender to hardships, trials and tribulations that had plagued her throughout her life, Granuaile at last gave up to the peace of death. She was seventy years old.

Granuaile OMalley, the Pirate Queen of Connacht wife, mother, politician, pirate. During her long career, Granuaile played many roles, took many risks and gambles, diced with Fate and won. Her life story is one of triumph and tragedy, pain and perseverence, and ultimately, the willingness to endure.


That sunburnt brow did fearless thoughts reveal
and in her girdle was a skeyne of steel
her crimson mantle a gold brooch did bind
her flowing garments reached unto her heel
Her hair part fell in tresses unconfined
and part, a silver bodkin did fasten up behind.
Partial text of a song from the Elizabethan period
that speaks about Granuaile's appearance at Elizabeth's court.



---
Women Pirates & Warriors
A series by Tiramisu
Granuaile-Grace O'Malley ©9/13/99


PUBLISHED BY
Web page by Cytheria
© 9/12/99
*All rights reserved*